MIT MIMO Symposium
in collaboration with MIT CSAIL
AI: Accelerate Impact
May 9th, 2023 – MIT Media Lab
THANK YOU TO EVERYONE WHO JOINED US THIS YEAR AND MADE THE EVENT POSSIBLE!
The 2023 Symposium was hosted by MIT MIMO in collaboration with MIT CSAIL


Contact us at mimo-symposium@mit.edu with any questions specific to the Symposium.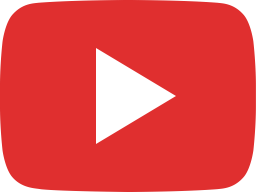 MIMO Symposium 2023 – Opening remarks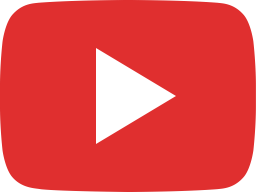 MIMO Symposium 2023 – Sponsor introductions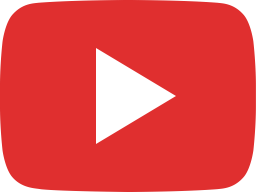 MIMO Symposium 2023 – MIMO McKinsey collaborative study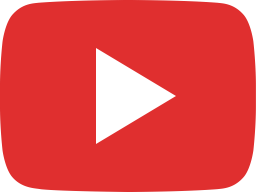 MIMO Symposium 2023 Keynote Panel – Accelerating the impact of AI in manufacturing and operation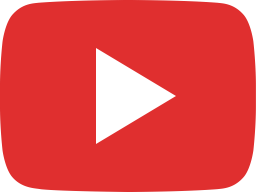 MIMO Symposium 2023 Keynote – Generative AI from the perspective of CSAIL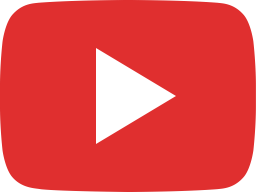 MIMO Symposium 2023 – Supercharging the industrial workforce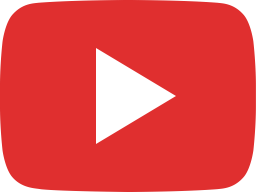 MIMO Symposium 2023 – Driving the future with automation technology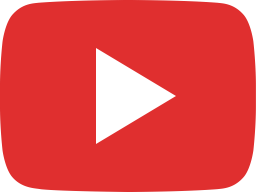 MIMO Symposium 2023 – Specific digitalization use cases for heavy manufacturing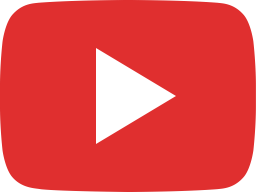 MIMO Symposium 2023 – Using AI to create affordable and scalable advanced process control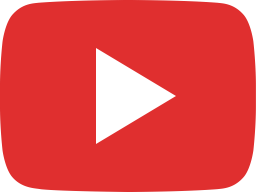 MIMO Symposium 2023 – AI for sustainability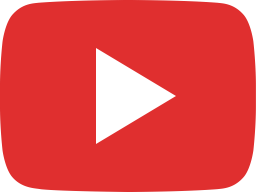 MIMO Symposium 2023 – From data to design rethinking design synthesis with deep generative mode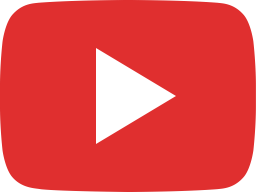 MIMO Symposium 2023 Topical panel – Generative AI in manufacturing and operations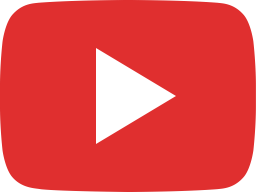 MIMO Symposium 2023 Award Ceremony

---
Symposium Theme
Our 2023 Symposium theme is AI: Accelerate Impact. The MIT MIMO Symposium will answer key questions on the accelerating impact of AI:
Sustainability
How can AI help make real carbon reductions while delivering real business results? What are the successful uses of AI to reduce energy consumption and carbon generation? What are the limitations and how can they be reduced or removed?
Workforce Enhancement
How can AI allow workers to be more efficient while simultaneously making their work easier and more fulfilling? What repetitive mental tasks can we automate to allow humans to focus on innovation? how can we accelerate decision support or new content creation to allow humans to add value at machine speed?
Generative AI
How is generative AI being used today in manufacturing and operations? What applications will amaze us and deliver business impact in the next year or two? What are the current limitations of these techniques and what is the outlook for their impact in the next decade?
---
About the Event
The MIT MIMO Symposium is a student-led annual event that brings together industry leaders with the MIT community to discuss how machine learning is transforming manufacturing and operations.
The 2023 MIT MIMO Symposium is an all-day event with three distinct agendas:

The symposium, including presentations of successful techniques applied by leaders in AI/ML for manufacturing and operations

A poster competition highlighting complementary, cutting-edge research applications performed by the brightest MIT graduate students (see the 2022 winners here)

MIMO after dark, an evening networking event for industry professionals and MIT students/faculty
---
2023 Keynote Speakers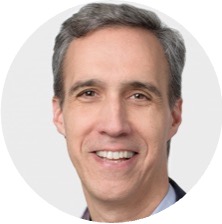 Inaugural dean of the MIT Schwarzman College of Computing
Co-author of The Age of AI: And Our Human Future book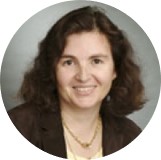 Director of the Computer Science and Artificial Intelligence Laboratory (CSAIL) at MIT
Research focus in robotics, mobile computing, and data science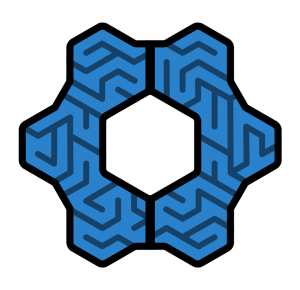 More speakers coming soon!
---
AI: Accelerate Impact Poster Competition Prizes
Zetta Prize
Best Application of Artificial Intelligence in Industry
The $10,000 Zetta Prize is designed to grow the community of Al innovators intent on bridging the gap between what's possible and the practical technologies to make it happen. This award not only honor's the recipients for their applied use of Al to solve operational issues, but also for their commitment to improving industrial performance through cutting-edge technology. The intent of this recognition is to inspire researchers; open doors to future collaborations, research funding and job opportunities in operations; and create a ripple effect of positive impact for years to come.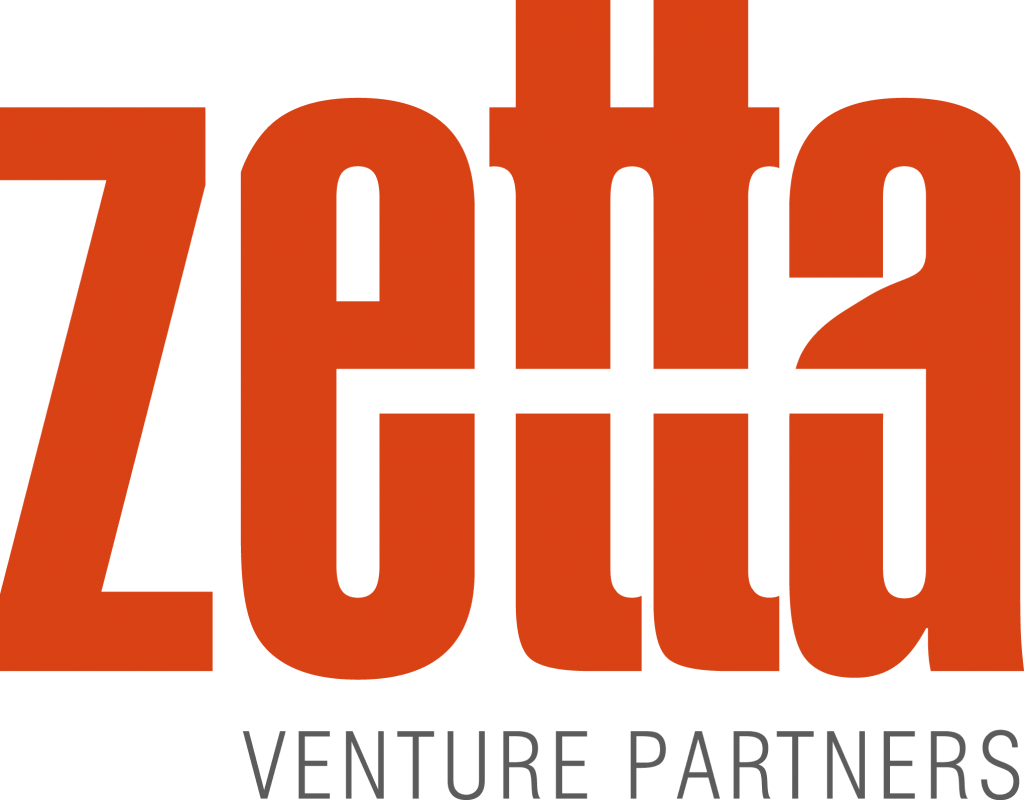 Schneider Electric AI for Sustainability Prize
Application of Artificial Intelligence to Accelerate Sustainability
The $10,000 Schneider Electric Sustainability Prize is designed to grow the community of innovators intent on finding and deploying positive solutions that address current and future challenges in energy and climate and to accelerate the contributions of AI to sustainability as they relate to manufacturing and operations. This award would not only honor the recipients for their novel use of AI to solve climate issues, but also for their commitment to making the world a more sustainable place through cutting-edge technology. The intent of this recognition is to open doors to future collaborations, job opportunities in sustainability, and funding for further research, creating a ripple effect of positive impact for years to come.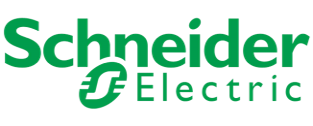 MIT-Pillar AI Collective Prize
Best Application of Artificial Intelligence in Industry
The MIT-Pillar AI Collective Prize is a $12,000 Summer Fellowship to be awarded to an outstanding MIT student researching the practical applications of AI and machine learning, and addressing some of the biggest challenges and opportunities associated with the technology. The winner of the prize will get the opportunity to explore the commercialization of their research or technology and develop it further during the Summer of 2023. The award honors both the student's exceptional skills in AI and the potential to take their research to market. Judges will also be awarding up to $15,000 in AWS Compute Credits, to the projects most deserving and most in need of additional compute funding. Through these recognitions, the MIT-Pillar AI Collective looks to foster entrepreneurship and the commercialization of AI research and technology.

If your work leverages data science, optimization, or AI to impact manufacturing or operations, we want you to enter in the competition! We are looking for students conducting research in data science, optimization, analytics, machine learning, and/or AI with the intent of improving manufacturing and/or operations. Entrants will be expected to bring a poster for display and give a quick pitch to judges during the session. Please visit this form to learn more and submit your project for the competition. See examples and last year's winners here.
For more information on the competition – please click here!
---
Symposium Schedule
---
75 Amherst St, E14/E15
Cambridge, MA 02139-4307 USA
Founded in 1985, the MIT Media Lab is one of the world's leading research and academic organizations.
It occupies a six-floor structure with approximately 163,000 square feet of laboratory, office, and meeting space designed by the Tokyo-based architectural firm of Maki and Associates.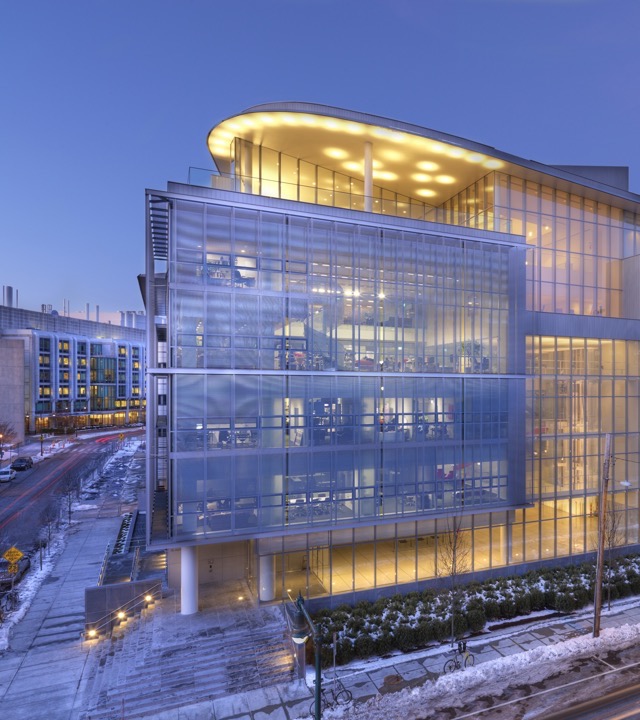 ---
Speakers & Panelists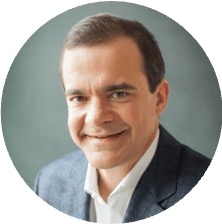 Jeff Wilke is the co-founder of Re:Build Manufacturing, a company that looks to revive U.S. manufacturing leveraging new technology. He hopes to create thousands of new American jobs in factories around the country.
As of 2021, Jeff was the Worldwide CEO of Amazon Consumer. During his more than 21 years as a corporate officer, he led Amazon's retail and third-party stores, fulfillment, logistics, supply chain, marketing, Prime, and technology teams.
Prior to Amazon, he was vice president and general manager of pharmaceutical fine chemicals at AlliedSignal (now Honeywell).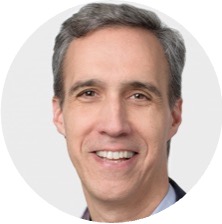 Daniel Huttenlocher is the inaugural dean of the MIT Schwarzman College of Computing. Previously he helped found Cornell Tech, the digital technology oriented graduate school created by Cornell University in New York City, and served as its first Dean and Vice Provost.
His research and teaching have been recognized by a number of awards including ACM Fellow and CASE Professor of the Year. Huttenlocher's main research interests are in computer vision, social media, and understanding AI.
He has a mix of academic and industry background, having been a Computer Science faculty member at Cornell, researcher and manager at the Xerox Palo Alto Research Center (PARC), and CTO of a fintech startup.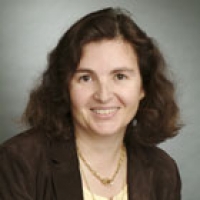 Daniela Rus is the Andrew (1956) and Erna Viterbi Professor of Electrical Engineering and Computer Science and Director of the Computer Science and Artificial Intelligence Laboratory (CSAIL) at MIT. Rus's research interests are in robotics, mobile computing, and data science.
Rus is a Class of 2002 MacArthur Fellow, a fellow of ACM, AAAI and IEEE, and a member of the National Academy of Engineering, and the American Academy for Arts and Science.
She is the recipient of the 2017 Engelberger Robotics Award from the Robotics Industries Association. She earned her PhD in Computer Science from Cornell University.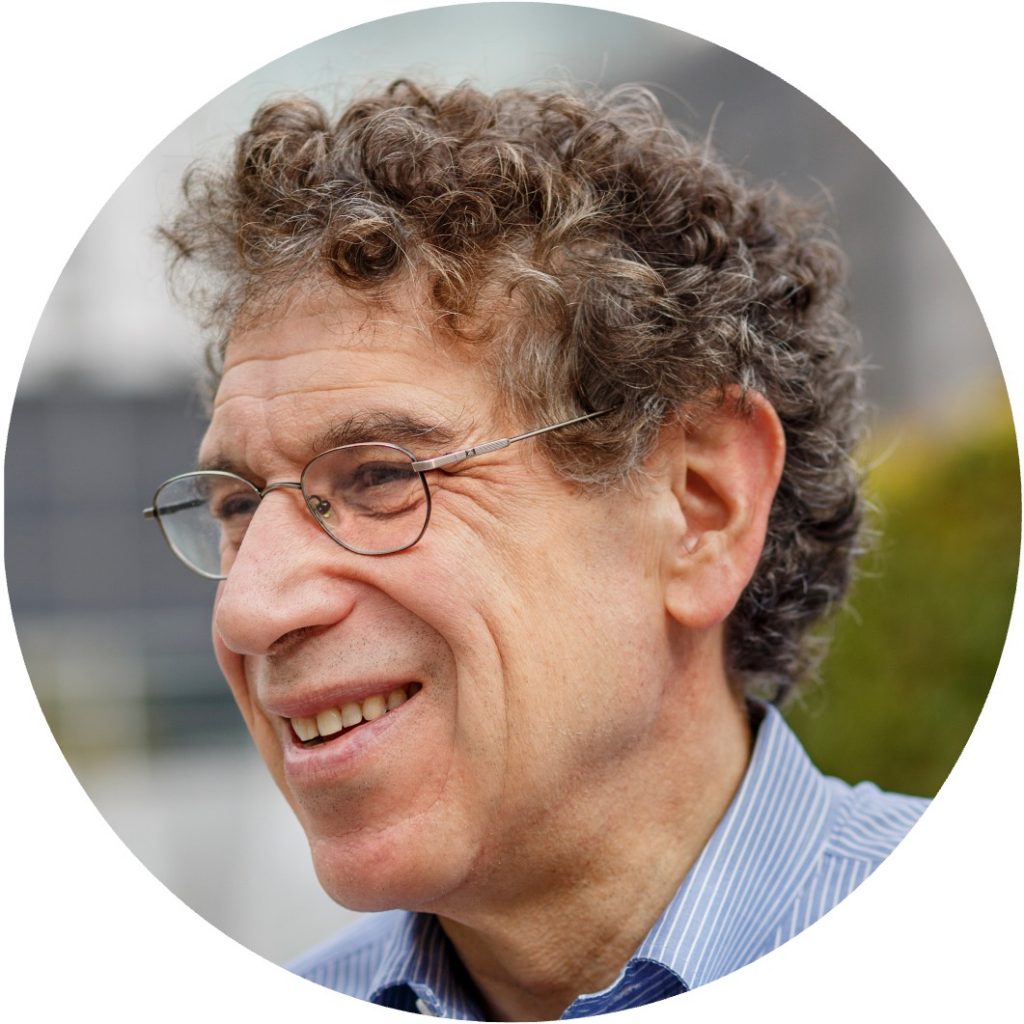 Mark Gorenberg is a Founder and Managing Director of Zetta Venture Partners, the first early-stage fund focused only on the intelligent enterprise. He has 30 years of venture capital experience, funding and serving on the boards of numerous successful startups including Domo (IPO: DOMO), Omniture (IPO, subsequently acquired by Adobe), AdForce (IPO, subsequently acquired by CMGI), NetDynamics (acquired by Sun Microsystems), Scopus Technologies (IPO, subsequently acquired by Siebel), Crowdfactory (acquired by Marketo), and Teem (acquired by WeWork). Prior to his career in venture capital, Mark served as a software executive, entrepreneur and a member of the first SparcStation team at Sun Microsystems.
Mark is currently a member of the Board of Trustees of the Massachusetts Institute of Technology Corporation and a member of the MIT Executive Committee. In 2011, he was appointed by President Barack Obama to the President's Council of Advisors on Science and Technology, a 21-person advisory group of the nation's leading scientists and engineers.
Mark graduated from MIT and received MS degrees from the University of Minnesota and Stanford University.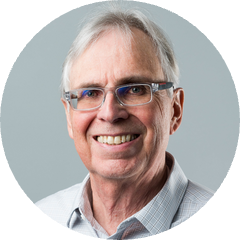 John R. Hauser is the Kirin Professor of Marketing at the MIT Sloan School of Management where he teaches new product development, marketing management, and statistical and research methodology.
He has served MIT as Head of the MIT Marketing Group, Head of the Management Science Area, Research Director of the Center for Innovation in Product Development, and co-director of the International Center for Research on the Management of Technology.
He is the co-author of two textbooks, Design and Marketing of New Products and Essentials of New Product Management, and three other books. He is a former editor of Marketing Science. He has published over one hundred scientific papers.
Hauser holds an SB and an SM in electrical engineering, an SM in civil engineering, and an ScD in operations research, all from MIT. He holds an honorary doctorate from the Erasmus School of Economics.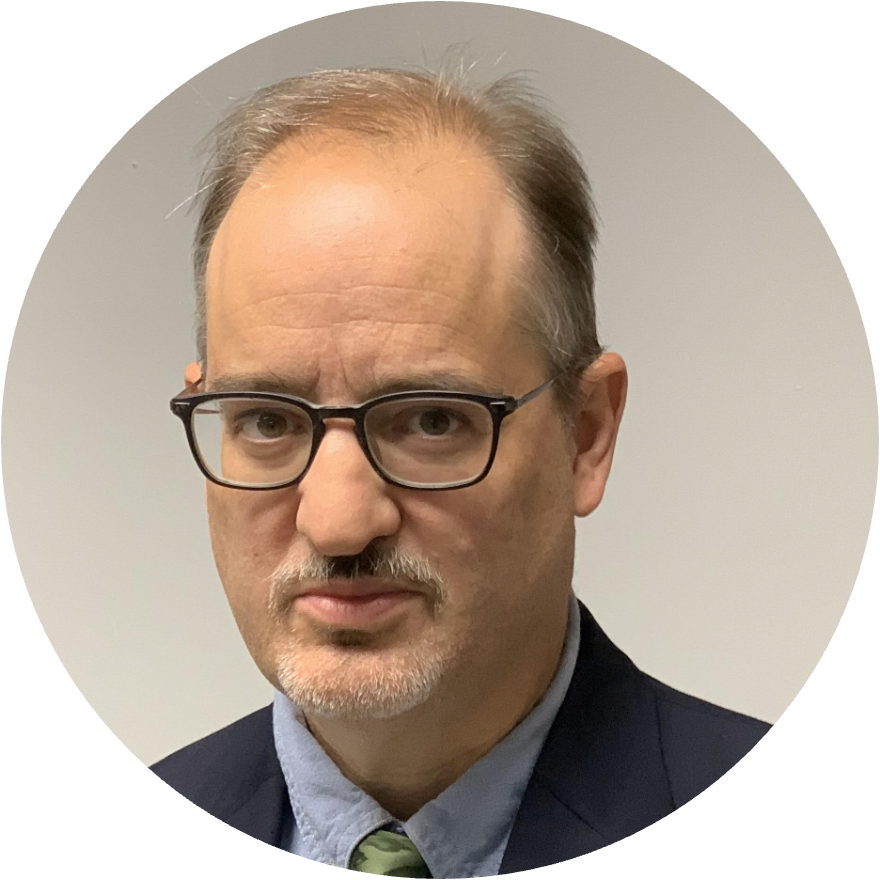 Everett Vazzana is the Manager of Digitalization at North American Stainless, a division of Acerinox SA; global leader in Stainless Steel Production. NAS formally instituted the Digitalization Department in 2018, and has been working on Advanced Analytics and Industry 4.0 integration for several years.
Prior to Digitalization, Everett served as Electrical Engineering and Maintenance Manager at the Ghent KY facility for over 20 years. In that time the company has expanded through capital investment into a fully integrated Stainless Steel production facility for flat and long products, including Melting, Hot and Cold Rolling, and finishing facilities.
Everett joined NAS in 1991. Prior to NAS he worked at Accenture and Armco Steel in Butler, PA. Everett has a Degree in Electrical Engineering from Case Western Reserve University.
Prof. Faez Ahmed is the d'Arbeloff career development assistant professor in the Department of Mechanical Engineering at MIT, where he leads the Design Computation and Digital Engineering (DeCoDE) lab. His research focuses on creating new machine learning and optimization methods for designing complex engineering systems.
Ahmed and his team are interested in fundamental questions at the intersection of machine learning and design, including how algorithms can synthesize high-performing designs that meet real-world requirements, how algorithms can help discover or generate creative designs that have never been seen before, and how machines can work together with people to create better products.
Before joining MIT, Ahmed was a postdoctoral fellow at Northwestern University and completed his Ph.D. in mechanical engineering at the University of Maryland. He also gained industry experience in the railway and mining sectors in Australia, where he pioneered data-driven predictive maintenance and renewal planning efforts.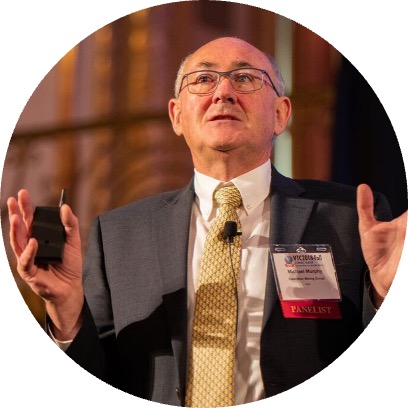 Michael Murphy is the Chief Engineer of Autonomy and Automation at Caterpillar focused on developing long term technology strategies to improve customer safety and productivity in mining, construction along with the quarry and aggregate industries. Building on 30+ years of leading innovative tech, autonomy, and robotics, the Autonomy and Automation team helps Caterpillar customers build a better world – every day.
Michael has over 44 years of experience with Caterpillar. Since moving to the United States from Australia in 1996, Michael has influenced the development and implementation of Caterpillar's Mining Technology Strategy including the early adoption of high precision GPS in mining applications. For the past fifteen years, he has been a key leader key leader in developing and executing Caterpillar's automation strategy which has been a step change in safety and productivity for the mining industry.
Michael sits on several external organizations including Co-Chair of the London based International Council of Mines and Metals (ICMM) initiative (ICSV) for cleaner, safer vehicles. Through his engagement with Caterpillar Ventures, he is actively involved in external VC's that leverage artificial intelligence (AI) including MineSense Technologies.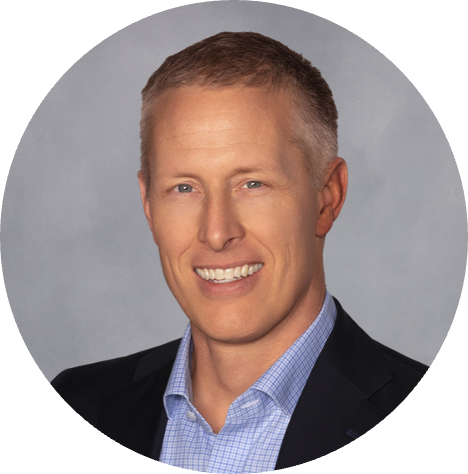 Christopher Couch is the SVP, Chief Technology and Procurement Officer at Cooper Standard and Founder and CEO of Liveline Technologies.
Promoted to SVP and Chief Technology Officer of Cooper Standard in January 2019. Added Chief Procurement Officer and materials science venture business (AMS) to responsibilities in 2021.
Founded Liveline Technologies in February 2020 as an outgrowth of innovation activities at Cooper Standard. Liveline provides software for real-time process control of factory systems using self-trained AI agents. Actively managing as CEO and Chief Data Scientist.
Specialties: Machine Learning, AI, Controls, Materials Science, M&A, Startup Mentoring, Open Innovation, Toyota Production System, Supply Chain Management, Production Engineering, Operations Management, Strategic Planning, Senior Executive Leadership, Gritty shop-floor Japanese language, Beginning Korean language, high altitude custom drones, Ironman triathlon training & racing.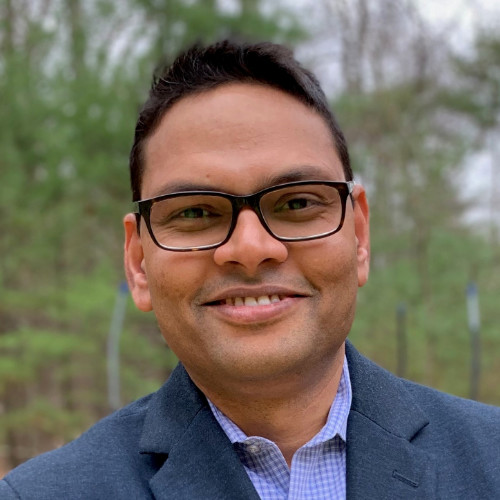 Sreedhar Sistu is the Vice President | AI Offers at Schneider Electric. He is a senior software product executive and leader with extensive experience in product strategy, portfolio planning, sales enablement, cloud architecture, DevOps, large-scale deployments, off-shore management and project management.
Currently working on accelerating AI adoption into technology offers to optimize energy usage and improve sustainability at scale, all leveraging a comprehensive platform approach. Responsibilities include end-to-end ownership, strategic planning, working with key customers and other stakeholders to define product roadmap, Collaborating with solutions and technology teams deliver products that meet and exceed these needs, defining pricing, packaging and go-to-market messaging for these products, managing internal and external partner interactions for commercial success.
Specialties: Long term product planning, business strategy, competitive analysis, benchmarking, partnerships, people management, Product Lifecycle Management processes, DevOps, Cloud architecture, Micro services, AI applied enterprise software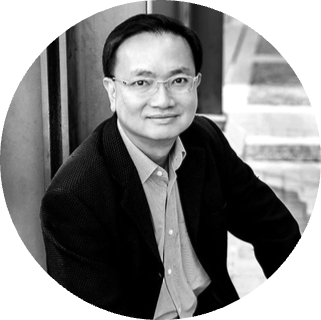 Dr. Christopher Nguyen is CEO and Co-Founder of Aitomatic, powering the industrial economy by combining domain knowledge with AI. Before that, he led AI engineering teams building & deploying Industrial AI across Panasonic's global footprint. With a career spanning four decades, the serial founder has played key roles in everything from building the first flash memory transistors at Intel to the development of Google Apps as its first Engineering Director. As a professor, Christopher co-founded the Computer Engineering program at HKUST.
Today, Dr. Nguyen is an outspoken proponent of the emerging field of "AI engineering" and a thought leader in the space of ethical, human-centric AI. With his latest company, Aitomatic, he's helping industrial value chains tap into their troves of domain-specific knowledge to deploy AI for farm to table sustainability, efficient equipment operations, and reduced energy consumption.
Dr. Nguyen earned his B.S. degree from UC-Berkeley and a PhD. from Stanford in semiconductor device physics & technology.
Tim Hotze recently took over the leadership function for the newly created Enterprise Capacity Planning Team. Prior to this he served for five years as the Senior Vice President, Network Planning, Global Intelligence and Last Mile for Target. He oversees Target's Supply Chain intelligence products and applications as well as end-to-end strategic and operational functions for Network and Topology Planning. Tim also oversees Fulfillment Optimization, Guest Order and Availability Management. In addition he has full responsibility for Last Mile Operations and the Target Sortation Center Network, from conceptual planning to activation to day-to-day operations including all aspects of Last Mile carrier and delivery management.
Before joining Target in 2017, Tim held a number of elevating leadership roles at Amazon covering Supply Chain Execution, Capacity Planning and Management, Inventory Placement and Labor Planning. He also spent more than a decade at Panalpina World Transport where he had responsibility for worldwide logistics and Supply Chain solutions as well as innovation management. Tim holds a seat on the Advisory Board for the Institute of Business Forecasting and Planning (IBF) and is a former Executive Director as Treasurer and Secretary on the Board of Directors of The Warehouse Education and Research Council. Tim holds a joint Master's degree in Electrical and Industrial Engineering as well as Logistics and Supply Chain from the University of Technology in Darmstadt (Germany).

As a core member of Boston Consulting Group's Consumer, Industrial Goods, and Operations practices, Manoj Kothiyal focuses on large-scale data science transformations, digital manufacturing, and supply chain programs.
Manoj specializes in digital and AI/machine learning transformation topics, as well as the cloud and product management. He is the tech lead for BCG's digital and AI manufacturing platform, MFG AI, and leads BCG's proprietary supply chain network product, SNOW AI.
Before coming to BCG, Manoj was a Founding Member and Head of Data Sciences Group at WNS, India, and Group Manager Data Science consulting.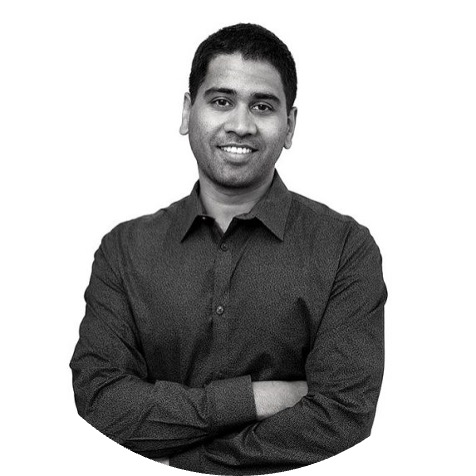 Kalyan Veeramachaneni is a co-founder of DataCebo, a company commercializing the Synthetic Data Vault (SDV). The SDV enables the development of generative models for tabular data using contemporary techniques such as Copulas and Generative Adversarial Networks (GANs). Multiple SDV modeling techniques have been downloaded millions of times, and the SDV software system is in active use by enterprises across the world.
Kalyan Veeramachaneni is also a principal research scientist at the MIT Schwarzman College of Computing. In 2015, he founded MIT's Data-to-AI (DAI) Lab (part of MIT LIDS) where he directs a team focused on developing systems that enable humans utilize artificial intelligence. The algorithms, systems and open-source software developed by the DAI Lab are routinely deployed in the financial, healthcare, educational, security and energy sectors.
A serial entrepreneur, Kalyan previously founded two other AI start-ups. Feature Labs, a data science automation company that enabled enterprises to create machine learning models from their data with automated feature engineering, was acquired by Alteryx (NYSE:AYX) in 2019. PatternEx, an AI cybersecurity company, was acquired by Corelight in 2020.
Fast Company named Kalyan one of the 100 most creative people in business in 2017.
---
Thank you to our 2023 Symposium sponsors!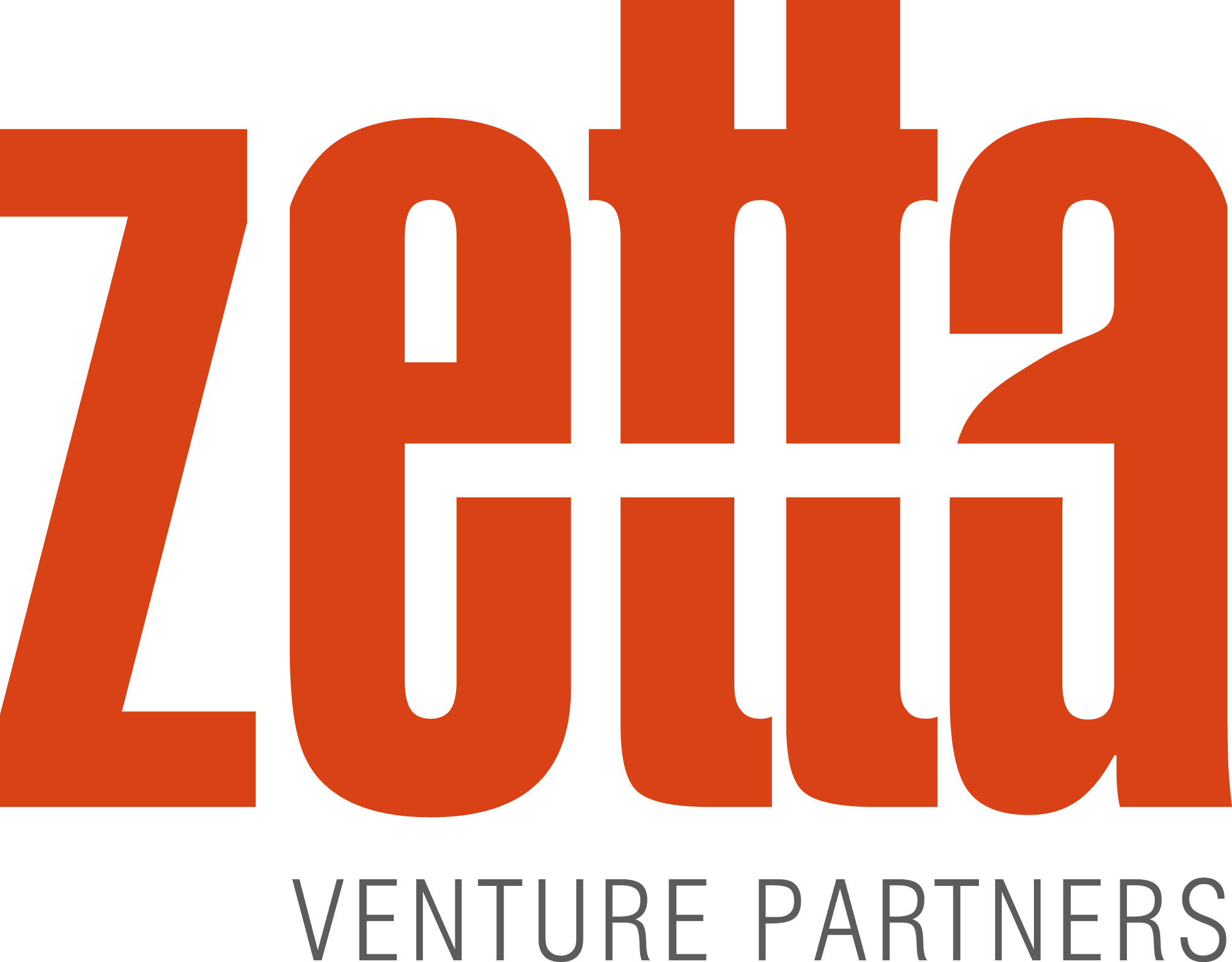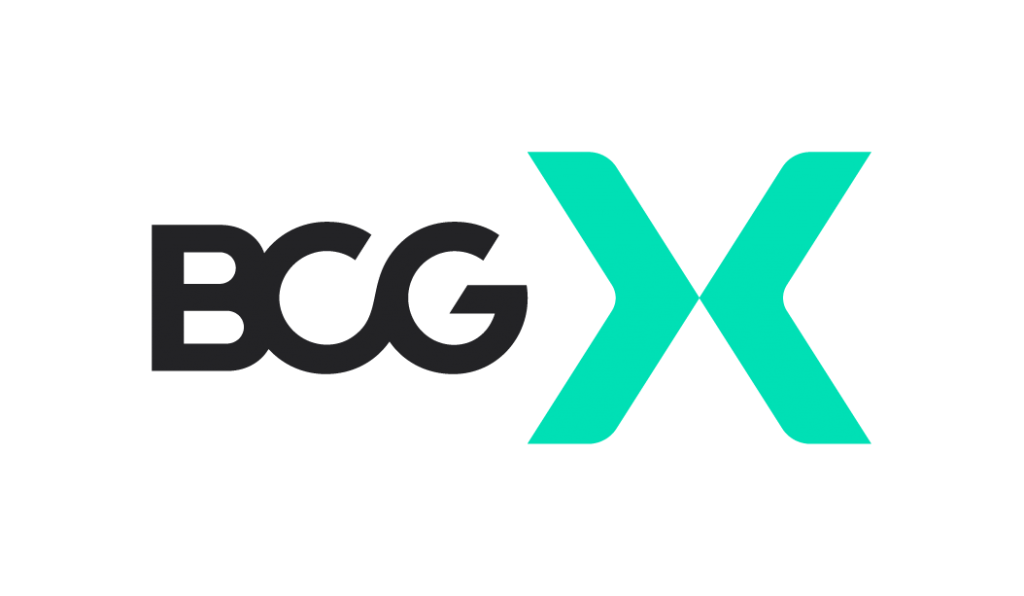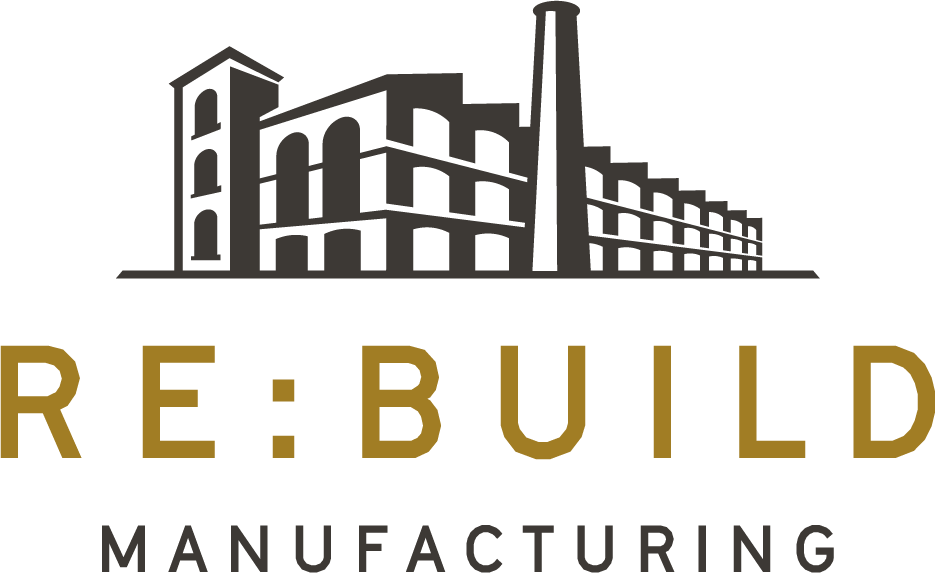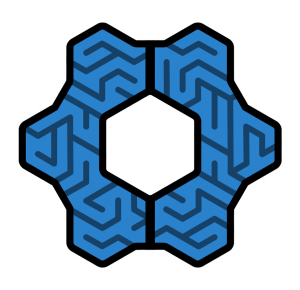 More sponsors coming soon!
---
Our Past Speakers
Rama Ramakrishnan • Omid Nohadani • Dr. Troy Lau • Yanai Golany • Pete Kimball •
Michael Johnson • Margaret Pierson • Sreedhar Sistu • Daisy Zhuo
Learn more about the 2022 MIMO Symposium!
See our 2022 Cognex Prize Winners!
---
About the Organizers
The Symposium is a student-led event that provides a space where industry leaders can approach MIT and learn about the benefits AI can bring to their businesses. Individuals will have the chance to meet academics and students who are working on new AI technologies, enabling the exchange of ideas.
MIMO is a research and education program with the mission of finding the shortest path from data to impact. Its goal is to increase industrial competitiveness by accelerating the understanding and deployment of machine intelligence in manufacturing and operations.
Contact us at mimo-symposium@mit.edu with any questions specific to the Symposium.
The Student Team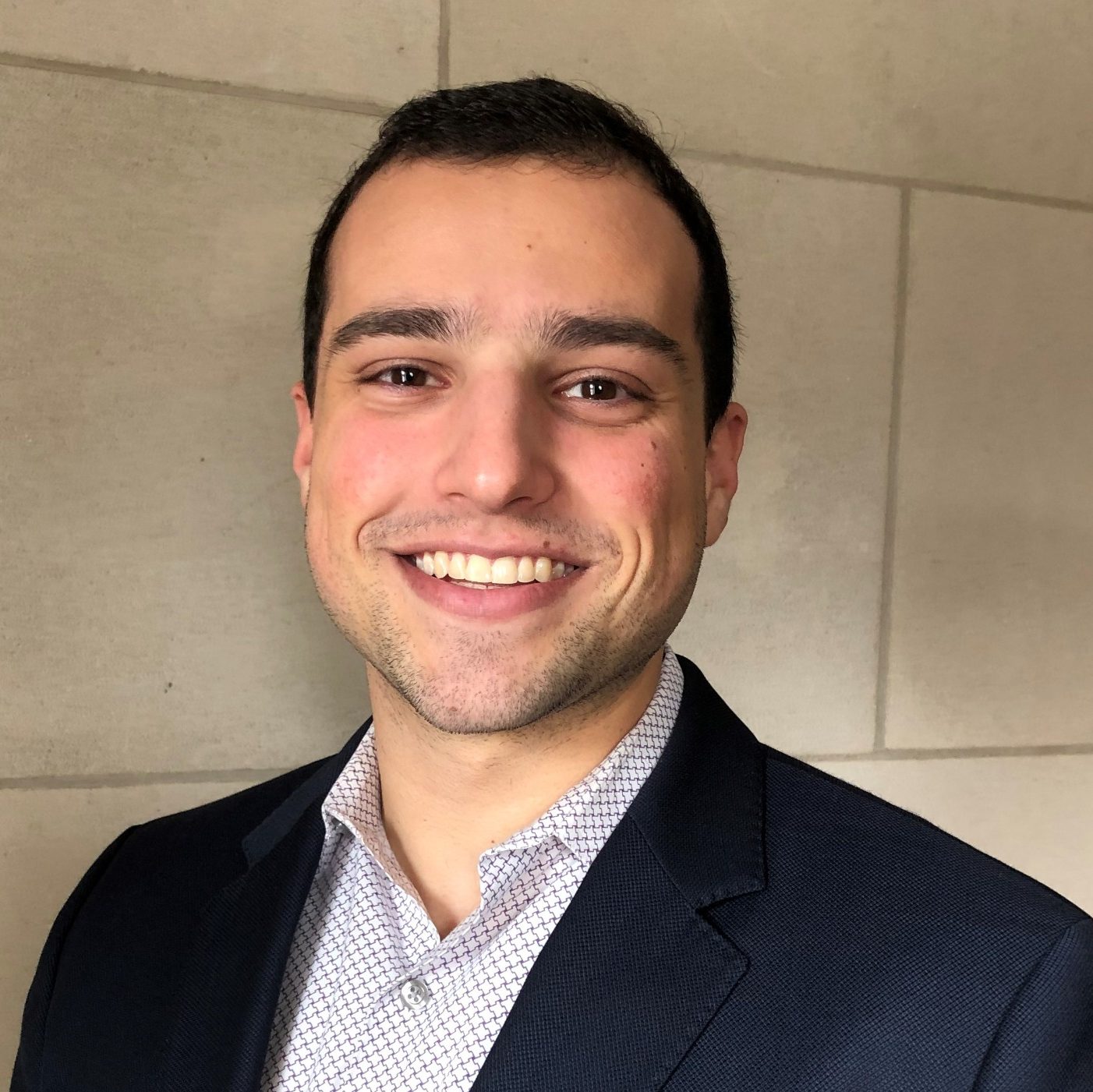 JOSH WEISBERG
LGO '23 – MS ENGINEERING
Poster Competition Director
ALEX DAVIS
LGO '24 – MS MECHANICAL ENGINEERING
Content Director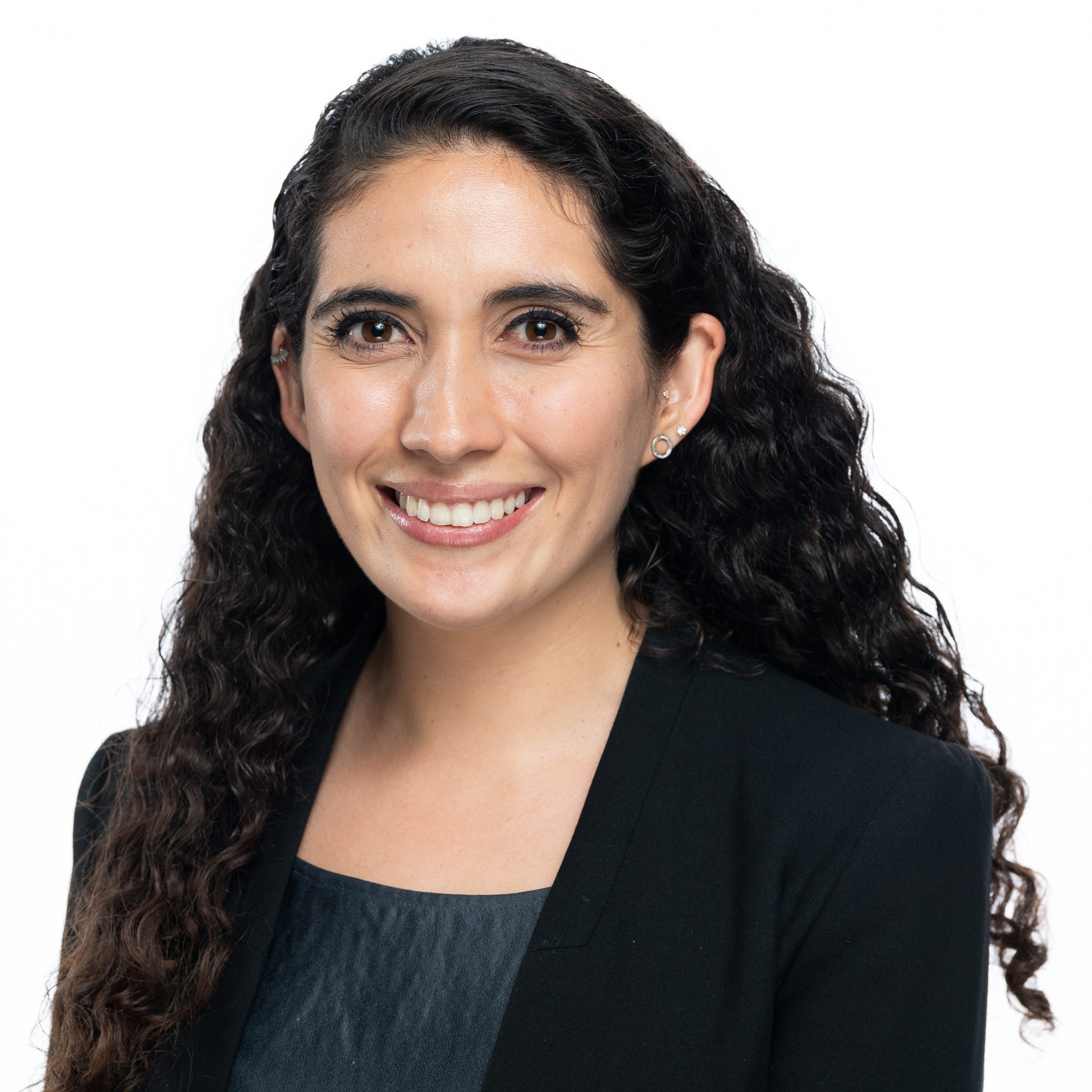 REGINA CEBALLOS
LGO '24 – MS ELECTRICAL ENGINEERING AND COMPUTER SCIENCE
Sponsorship Director
ISMAEL GUERECA
LGO '24 – MS CHEMICAL ENGINEERING
Logistics & Finance Director
DANIEL WILLETTE
LGO '24 – MS CIVIL AND ENVIRONMENTAL ENGINEERING
Marketing Director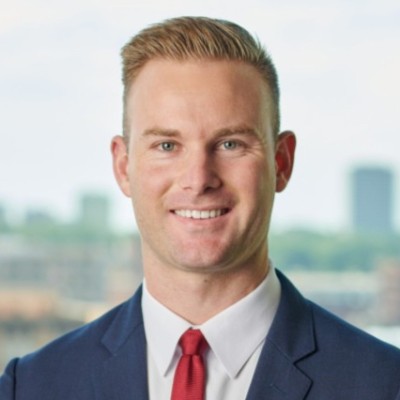 MIKE LUNNY
LGO '22 – MS AERONAUTICAL AND ASTRONAUTICAL ENGINEERING
MIMO Mentor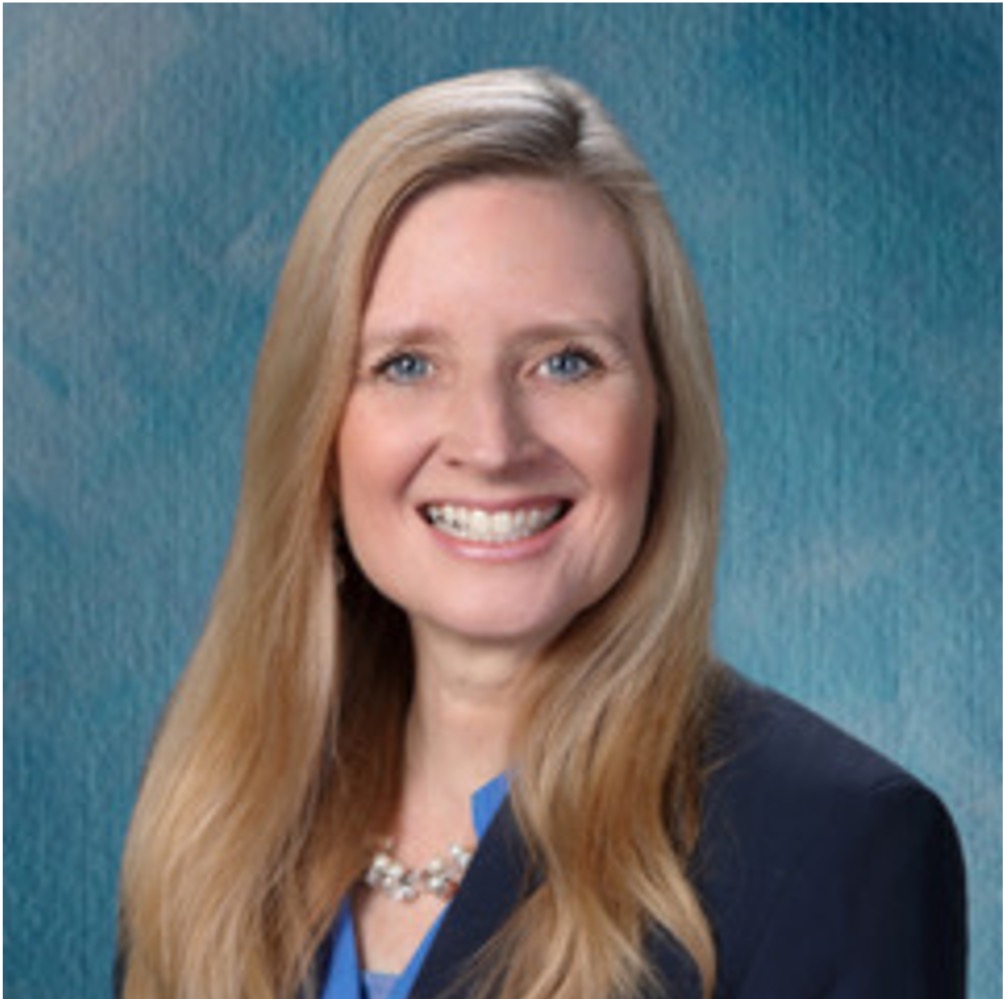 DAWN FITZGERALD
LGO '94 – MS ELECTRICAL ENGINEERING
MIMO Mentor