Faculty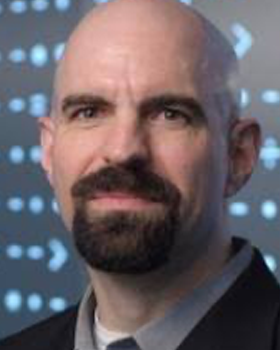 Brian Anthony
Intelligent Manufacturing Systems
Computational instrumentation
Video analytics
Electro-mechanical systems modelling
Smart manufacturing systems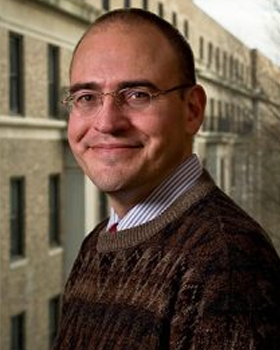 Richard Braatz
Intelligent Manufacturing Systems
Continuous Process Control
Continuous Process Fault Detection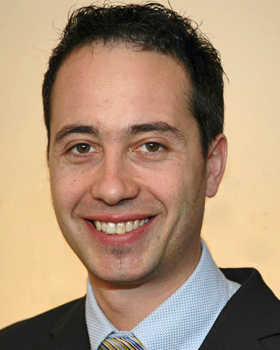 Luca Daniel
Intelligent Manufacturing Systems
ML Model Robustness, Safety, Fairness
Design Optimization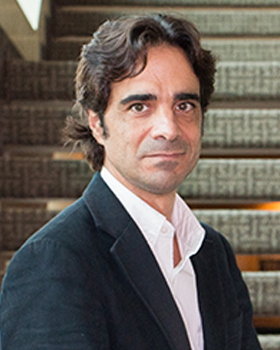 Brian Subirana
Intelligent Manufacturing Systems
Visual Inspection
IoT integration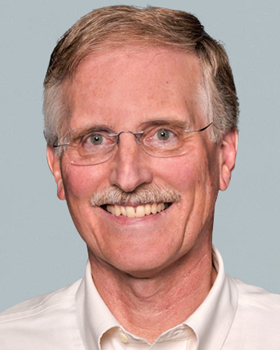 Roy Welsch
Intelligent Manufacturing Systems
ML Process Control
Regression Diagnostics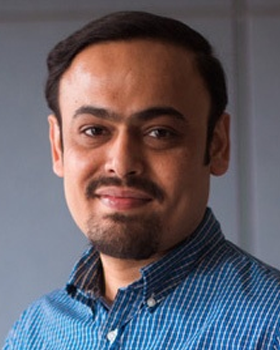 Saurabh Amin
Intelligent Manufacturing Systems
Network Resilience
Risk assessment analytics
Cyber Security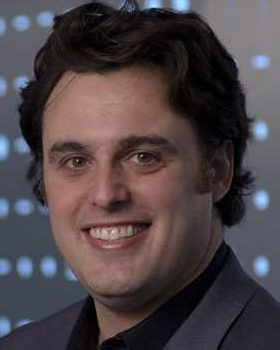 Amos Winter
Intelligent Manufacturing Systems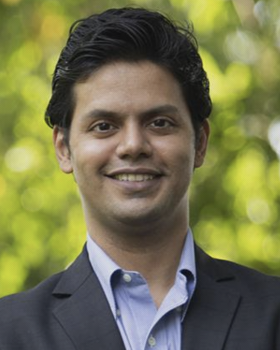 Faez Ahmed
Intelligent Manufacturing Systems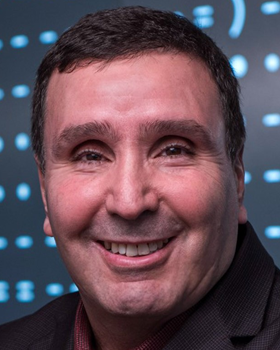 Kamal Youcef-Toumi
Intelligent Manufacturing Systems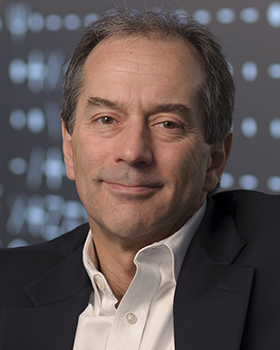 John Lienhard
Intelligent Manufacturing Systems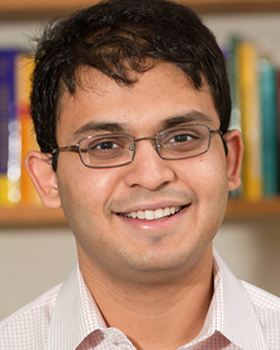 Vivek Farias
Intelligent Supply Chain
Omni-channel distribution
Revenue management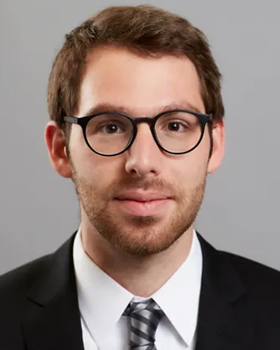 Daniel Freund
Intelligent Supply Chain
Bin packing
Complex decision making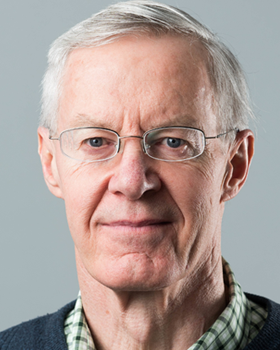 Steve Graves
Intelligent Supply Chain
Multi-echelon supply chains
Strategic inventory management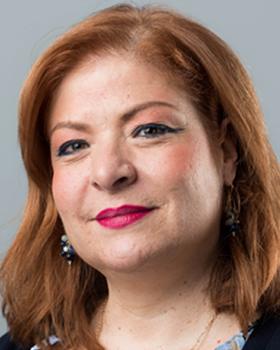 Georgia Perakis
Intelligent Supply Chain
Demand forecasting
Logistics energy optimization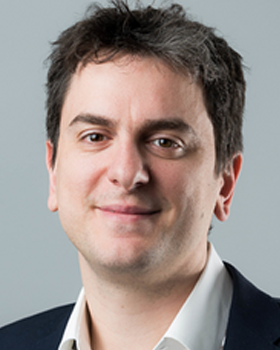 Nikos Trichakis
Intelligent Supply Chain
Optimization under uncertainty
Supply chain disruption response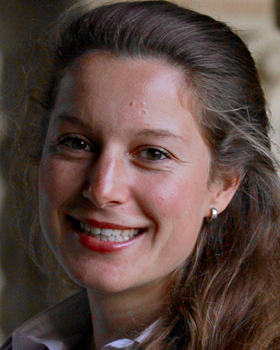 Joann de Zegher
Intelligent Supply Chain
Transparency and traceability
Sustainable supply chain
Leadership
Duane Boning
Clarence J. LeBel Professor in Electrical Engineering
MIT Electrical Engineering and Computer Science department
Engineering Faculty Co-Director
Leaders for Global Operations (LGO) Program
Associate Director, Computation
Microsystems Technology Laboratories
Dr. Duane S. Boning is the Clarence J. LeBel Professor in Electrical Engineering, and Professor of Electrical Engineering and Computer Science in the EECS Department at MIT. He is affiliated with the MIT Microsystems Technology Laboratories, and serves as MTL Associate Director for Computation and CAD. He is also the Engineering Faculty Co-Director of the MIT Leaders for Global Operations (LGO) program, serving in that role since September 2016. From 2004 to 2011, he served as Associate Head of the EECS Department at MIT. From 2011 through 2013 he was the Director/Faculty Lead of the MIT Skoltech Initiative, and from 2011 through July 2018, he was the faculty Director of the MIT/Masdar Institute Cooperative Program.
Dr. Boning received his S.B. degrees in electrical engineering and in computer science in 1984, and his S.M. and Ph.D. degrees in electrical engineering in 1986 and 1991, respectively, all from the Massachusetts Institute of Technology. He was an NSF Fellow from 1984 to 1989, and an Intel Graduate Fellow in 1990. From 1991 to 1993 he was a Member Technical Staff at the Texas Instruments Semiconductor Process and Design Center in Dallas, Texas, where he worked on semiconductor process representation, process/device simulation tool integration, and statistical modeling and optimization.
Dr. Boning is a Fellow of the IEEE, and has served as Editor in Chief for the IEEE Transactions on Semiconductor Manufacturing, and as chairman of the CFI/Technology CAD Framework Semiconductor Process Representation Working Group. He is a member of the IEEE, Electrochemical Society, Eta Kappa Nu, Tau Beta Pi, Materials Research Society, Sigma Xi, and the Association of Computing Machinery.
Retsef Levi
J. Spencer Standish (1945) Professor of Management
Professor, Operations Management
MIT Sloan School of Management
Management Faculty Co-Director
Leaders for Global Operations (LGO) Program
Sloan School of Management Retsef Levi is the J. Spencer Standish (1945) Professor of Operations Management at the MIT Sloan School of Management. He is a member of the Operations Management Group at MIT Sloan and affiliated with the MIT Operations Research Center. Levi also serves as the Faculty Co-Director of the MIT Leaders for Global Operations (LGO).
Before coming to MIT, he spent a year in the Department of Mathematical Sciences at the IBM T.J. Watson Research Center as the holder of the Goldstine Postdoctoral Fellowship. He received a Bachelor's degree in Mathematics from Tel-Aviv University (Israel) in 2001, and a PhD in Operations Research from Cornell University in 2005. Levi spent almost 12 years in the Israeli Defense Forces as an officer in the Intelligence Wing and was designated as an Extra Merit Officer. After leaving the Military, Levi joined an emerging new Israeli hi-tech company as a Business Development Consultant.
Levi's current research is focused on the design of analytical data-driven decision support models and tools addressing complex business and system design decisions under uncertainty in areas such as health and healthcare management, supply chain, procurement and inventory management, revenue management, pricing optimization and logistics. He is interested in the theory underlying these models and algorithms, as well as their computational and organizational applicability in practical settings. Levi has been leading several industry-based collaborative research efforts with some of the major academic hospitals in the Boston area, such as Mass General Hospital (MGH), Beth Israel Deaconess Medical Center (BIDMC), Children's Hospital, and across the U.S. (e.g., Memorial Sloan Kettering Cancer Center, NYC Presbyterian Hospital System and the American Association of Medical Colleges). Levi was the PI on an MIT contract with the Federal Drug Administration (FDA) to develop systematic risk management approach to address risk related to economically motivated adulterations of food manufactured in global supply chains. With a multi-million award from the Walmart Foundation, Levi currently leads a multi-year U.S.-China collaborative effort to develop new predictive risk analytics tools and testing technologies and platforms to address core food safety challenges in China. Levi has also been involved in developing operational risk and process safety management methodologies for various organizations in the healthcare, pharmaceutical and oil industries. Levi received the NSF Faculty Early Career Development award, the 2008 INFORMS Optimization Prize for Young Researchers, the 2013 Daniel H. Wagner Prize and the 2016 Harold W. Kuhn Award.
Levi teaches regularly courses on operations management, analytics, risk management, system thinking and healthcare to students from various degree and non-degree programs including MBA, Executive MBA, PhD, Master and Undergraduate students as well as Executive Education programs. His Healthcare Lab course attracts students from across the MIT campus and engages major industry partners and leaders. Levi has graduated 10 PhD students, 34 Master students and 6 postdoctoral fellows. He was also awarded several prestigious teaching awards.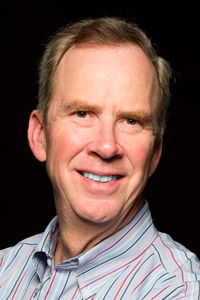 Bruce Lawler
Managing Director
MIT Machine Intelligence for Manufacturing and Operations
Bruce Lawler is a technology entrepreneur and executive leader with consecutive public and private exits, and early stage investing success with leading venture firms including Accel, CRV, KPCB, Redpoint, Sequoia, and Softbank. He is an industry thought leader and public speaker with development expertise in mobile applications, SaaS, artificial intelligence systems and video distribution networks; and an operations executive with experience ranging from consumer and industrial hardware/electronics manufacturing to wireless and video network operations (DevOps).
In 1998 Bruce founded a company to deliver digital video over the internet and had a successful IPO 2 years later. In 2001 he founded a venture capital firm focused on investing in mobile phone technology. He invested in other successful entrepreneurs like Andy Rubin, the creator of Android. In 2003 he founded a company to write applications for mobile phones which he recently sold to Motorola.
Bruce began his career in Artificial Intelligence as a COMMON LISP developer at ICAD where he helped to automate design and manufacturing for companies that included Boeing, Airbus, GM, GE, Northrop Grumman and Ford. He also helped fast track the porting of ICADs core platform from LISP/Symbolics to C++/SUN. At Kodiak, Bruce led the development of the Kodiak Business Intelligence, a data visualization and analytics platform now used by Motorola.
Bruce attended Purdue University where he received his Bachelor's degree in Engineering specializing in electro-mechanical control systems and was a President's Honor Award recipient. In 1990 he was awarded the LGO Fellowship to attend MIT, where he obtained both a Master of Science in Engineering and an MBA from MIT's Sloan School.
Advisory Board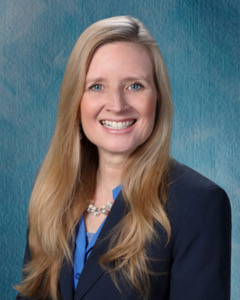 Dawn Fitzgerald
Advisory Board Chairperson
Dawn is currently an executive at Schneider Electric driving Services Digital Transformations. Her experience in this role includes leading the integration of Enterprise Asset Management, Data Center Infrastructure Management and AI technologies.
Dawn's career has included leadership positions in both large companies (IBM, Motorola, Schneider-Electric) and over a decade of high tech startups. She co-founded and was VP of Engineering for a chip company designing DSPs for image processing and a Spring Board Women Entrepreneur startup funding recipient. She has held executive roles with multiple Angel and VC backed startup companies in various industries including medical devices, software applications, sustainable products, robotics and consumer devices.
In addition to her BS in electrical, computer, and systems engineering from RPI, Dawn holds a Master of Science degree in electrical engineering from MIT in 1994, and an MBA from the MIT Sloan School of Management. Dawn also holds ISACA CISM certification.
Since her graduation from MIT, Dawn has served as a mentor for MIT's Venture Mentor Services and MIT Start Six Entrepreneurship, and is currently a mentor for the MIT Operations Lab. Dawn is a member of the Rensselaer School of Engineering Leadership Council and the Rensselaer New England Network Executive Council.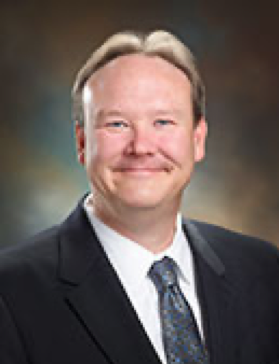 Edward Lee
Advisory Board Member
Ed is Vice President, Business Development and Innovation at McDonald's, a company that he joined in April, 2018.
In Ed's role at McDonald's, he is responsible for accelerating growth in the company's core business through leveraging external sources of innovation via partnerships, investments and acquisitions.
In the past year, he drove McDonald's acquisition of Tel Aviv-based Dynamic Yield and Mountain View-based Apprente. Dynamic Yield has machine learning expertise that is being used to drive personalization of the customer experience. Apprente is an AI and deep learning company that will provide voice automation of various customer touch-points, including the drive-through.
Prior to coming to McDonald's, Ed was at Kellogg for 12 years, in both strategy and operations roles, including VP of Corporate Development and Managing Director of Kellogg's cereal business in Europe.
Before Kellogg, Ed worked at McKinsey in the Detroit office, focused on strategy, mergers & acquisitions and organizational effectiveness. Prior to McKinsey, Ed spent 10 years in the Silicon Valley at a large company and a startup.
Ed has a Master of Science in Mechanical Engineering and an MBA from the Massachusetts Institute of Technology.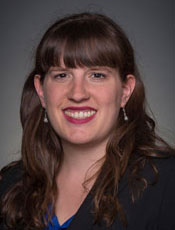 Kerry Weinberg
Advisory Board Member
Kerry Weinberg is a Director Data Sciences leading Data Science & Engineering for Amgen's Digital Health & Innovation organization. Her team applies machine learning and artificial intelligence to improve Amgen's agility, better reach patients, and improve digital health.
Prior to this role, Kerry led AI strategy for Process Development at Amgen. Before joining Amgen, Kerry received her MBA and M.S. Biological Engineering from MIT as part of the Leaders for Global Operations Program. Her thesis research was conducted at Amgen and focused on transcriptomic analysis of production cell lines. She previously led systems engineering efforts for high-speed cell sorters at Beckman Coulter (a Danaher subsidiary).
Kerry holds a B.S. Biological Engineering also from MIT.
Student Team
ABE GERZEGHIER
LGO '24 – MS MECHANICAL ENGINEERING
MIMO Symposium Team
ALEX DAVIS
LGO '24 – MS MECHANICAL ENGINEERING
MIMO Symposium Team
CAELEY HARIHARA
LGO '24 – MS ELECTRICAL ENGINEERING AND COMPUTER SCIENCE
MIMO-McKinsey Study Team
ISMAEL GUERECA
LGO '24 – MS CHEMICAL ENGINEERING
MIMO-McKinsey Study and Symposium Team
JACK EASLEY
LGO '24 – MS CIVIL AND ENVIRONMENTAL ENGINEERING
MIMO ML Implementation Model Team
MARK SWEET
LGO '24 – MS MECHANICAL ENGINEERING
MIMO Implementation Model, Use Case Library, and McKinsey Study Team
REIMAR WEISSBACH
LGO '24 – PHD MECHANICAL ENGINEERING
MIMO-McKinsey Study Team
RYAN KOCHERT
LGO '24 – MS ELECTRICAL ENGINEERING AND COMPUTER SCIENCE
MIMO-McKinsey Study Team
STEVEN HUBBARD
LGO '24 – MS ELECTRICAL ENGINEERING AND COMPUTER SCIENCE
MIMO Deep Learning Workshop and Research Forum Team
DANIEL WILLETTE
LGO '24 – MS CIVIL AND ENVIRONMENTAL ENGINEERING
MIMO Communications and Website Team
TEODOR NICOLA-ANTONIU
LGO '24 – MS ELECTRICAL ENGINEERING AND COMPUTER SCIENCE
MIMO Leadership Team