Operationalizing your
Enterprise's AI Strategy
MIT MIMO Symposium
May 4, 2022

MIT's ILP – 1 Main St, Cambridge, MA
About the Event
The benefits that AI can offer businesses have been clearly illustrated – whether it is cost reduction, quality improvement, or revenue growth. The Symposium series aims to bridge the gap between data and tangible impact. This first edition will focus on Technical Readiness & Organizational Readiness, equipping attendees with the tools to develop a clear, cohesive, and scalable AI strategy.
Tickets include:
Best Practices and Leading Use Cases from Industry Practitioners and Faculty – Hear how leaders in AI and Industry 4.0 have used data intelligence to transform their organizations.
Networking with Leading Students and Faculty at MIMO After Dark – Connect with the best data scientists & engineers in the field that MIT has to offer!
State-of-the-Art Applications of AI and Discussion with Graduate Students – Face-to-face interaction with students and their research presented via their posters throughout the day
Admission to the Cognex Prize Award Ceremony – Both experts and the audience will get a chance to vote on the best posters. We have a large pool of prizes graciously sponsored by Cognex, the leading firm in machine vision for operations.
The Symposium is a must-attend for professionals who understand the importance of using AI, machine learning, and advanced analytics in industry, and are eager to find new ways to implement these frontier technologies within their corporation.
---
2022 Speakers
Dr. Troy Lau is the leader of the AI, Human, and Data Technology Division at Draper. His teams specialize in AI/ML, user experience, web/mobile software, cloud, DevOps, data systems, and digital engineering. He oversees the operations and >100 personnel, execution of 30+ current projects, $50M, that deliver operational software technologies to the US DoD, Intelligence Community, NASA, commercial, and biomedical industries. Prior, he started and led the first AI/ML group at Draper, and in four years grew it to 25 staff across 20+ projects.
Dr. Lau is also leading the AI and data science transformation at Draper. For external technology programs, he coordinates and ideates how AI technologies are deployed into real-world technology programs, from soldier-health monitors to rocket guidance systems. Internally he heads the data analytics transformation for all of Draper's business and operations data to discover new efficiencies and decision opportunities. Prior, he created and directed a program that deployed Draper's first ever big data machine learning technology to the US Intelligence Community and led several other commercial and government programs as a technical director and task leader.
Dr. Lau received his Ph.D. in Physics from the University of Michigan studying computational neuroscience and complex systems. His expertise and interests include machine learning, data science, neuroscience, and finance. He has authored 12 journal articles and presented his work at a number of conferences and meetings.
---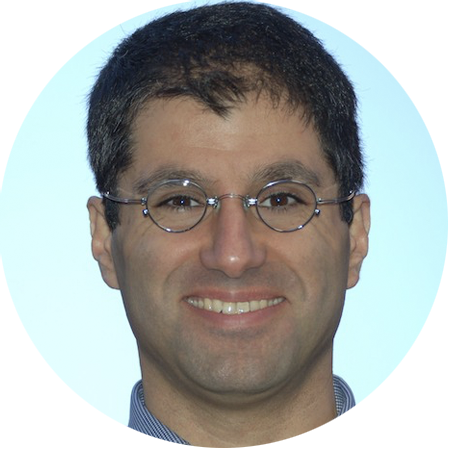 Omid Nohadani is the director of AI and Data Science at Benefits Science Technology, developing optimization and machine learning solutions for managing and structuring risk in health plans. He has been an Associate Professor at Northwestern and Purdue Universities. He received his Ph.D. in physics from the University of Southern California, was a postdoctoral researcher at the Massachusetts Institute of Technology, and became a research fellow at Harvard Medical School. His research is at the intersection of optimization and machine learning to control risk in complex systems under uncertainty, with applications in healthcare, supply chain management, analytics, and technology. He has received several research awards, including the Pierskalla Best Paper Award (2020), best paper award for IISE Transactions on Healthcare Systems Engineering (2018), and the best regional paper award of the American Association for Physicists in Medicine (2013).
---
Professor Rama Ramakrishnan is Professor of the Practice in Data Science and Applied Machine Learning at MIT Sloan School of Management. Prior to MIT Sloan, he founded or was a senior executive in several analytics and machine learning software companies with successful exits to technology titans like Oracle and Salesforce. His most recent startup, CQuotient, now called Salesforce Einstein for Commerce, is one of the top B2C recommendation engines in the world and influences the shopping behavior of billions of consumers annually. Post-acquisition, he has served as Chief Analytics Officer for Oracle's retail business and as Senior Vice President for Data Science at Salesforce. Earlier in his career, he was a consultant at McKinsey.
Professor Ramakrishnan has an undergraduate engineering degree from the Indian Institute of Technology and MS and PhD degrees in Operations Research from MIT.
---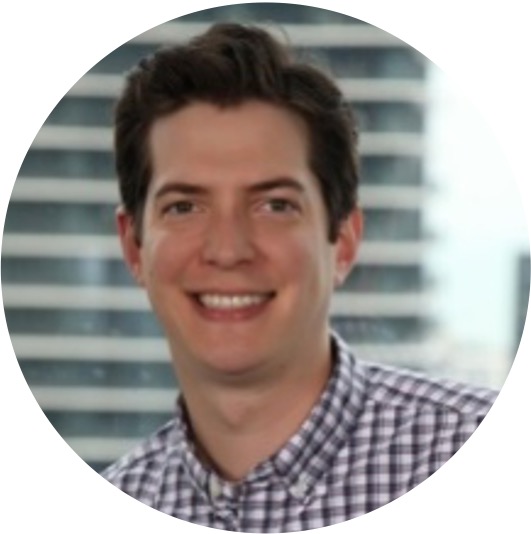 Pete is an Associate Partner in McKinsey's operation practice based out of Chicago, Illinois. He serves industrial clients on manufacturing and product development topics with an emphasis on operational transformations.
He is also one of the Firm's leaders on Digital Manufacturing and Industry 4.0, having led McKinsey's digital capability center (an I4.0 focused training facility) and supported clients on their digital manufacturing and supply chain journeys. He leads McKinsey's partnership with MIT MIMO as well.
Pete holds an MBA from MIT Sloan School of Management, an SM in Mechanical Engineering from MIT, and a BS in Mechanical Engineering from the University of Illinois at Urbana-Champaign.
Prior to MIT, Pete worked for Dell Inc. for four years where he focused on operations strategy.
---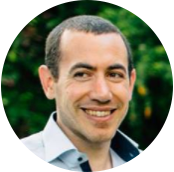 Yanai Golany leads Data Science for Meta's Data Center E2E Lifecycle, He oversees Data Engineering, Business Intelligence, Advanced Analytics and Analytical Engineering solutions for global data center Planning, Build & Operations. Prior to joining Meta, Yanai built & led a data science organization in Verizon supporting supply chain, operations, procurement, sourcing & Real Estate across all business units. Previously Yanai held several leadership roles in Verizon's global supply chain organization, in the defense industry & as a special forces officer in the Military. Yanai received his graduate degrees from MIT Sloan School of Management (MBA) and MIT School of Engineering (MS) as part of the Leader for Global Operations (LGO) Program. Prior to attending MIT, he received a Bachelor of Science in Industrial Engineering and Management from the Technion – The Israel Institute of Technology.
---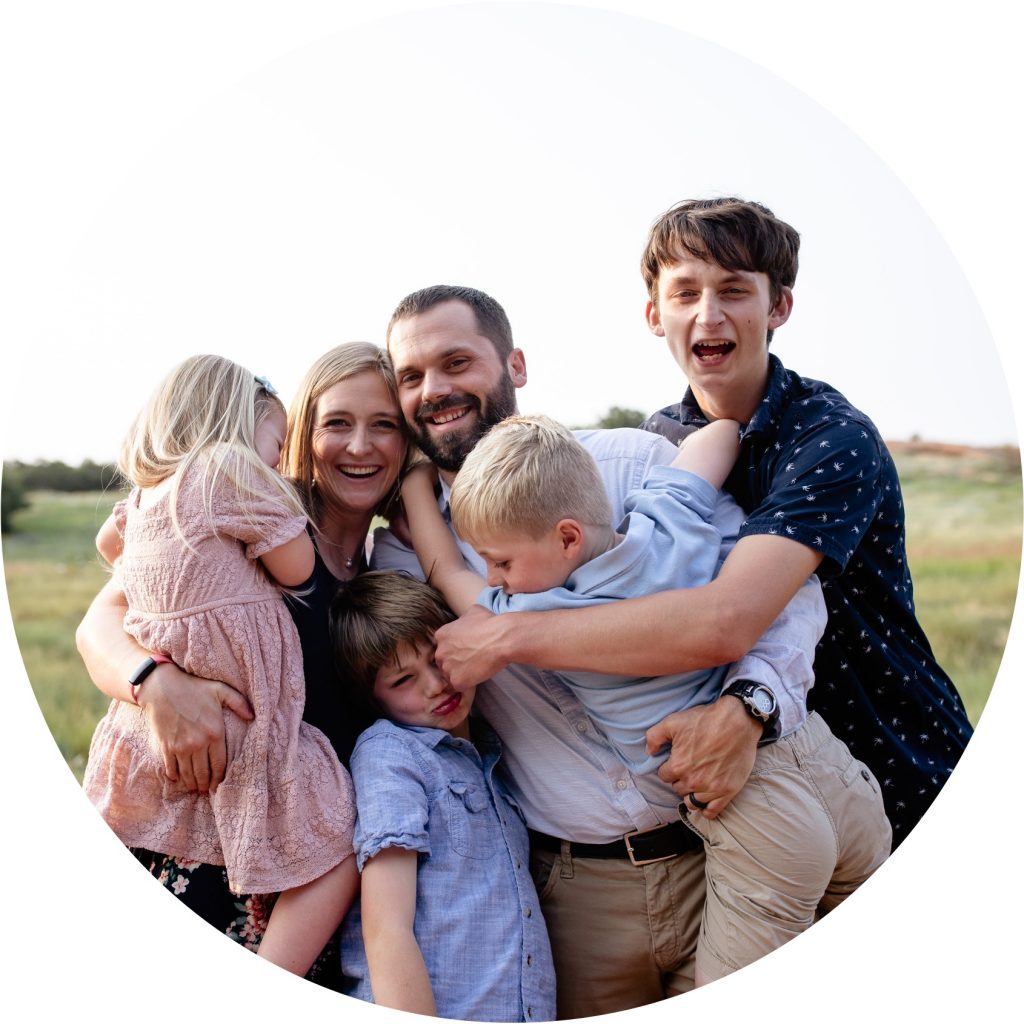 Michael Johnson has led teams building Machine Learning driven products in next generation semiconductor manufacturing, aerospace, and defense, and most recently in large scale consumer focused applications at HelloFresh. He has developed machine learning applications ranging from satellite image segmentation, quality inspection automation, large scale simulation analysis automation, IIoT anomaly detection, quality document classification, supply chain risk analysis, and forecasting and simulation-based models applied to workforce planning. He has built, led, and coached machine learning focused teams that are embedded within functions as well as teams that are centralized at enterprise scale. He holds a BS in Engineering Physics from The Colorado School of Mines as well as an MS in Electrical Engineering from UVM. He resides in Denver, Colorado with his wife and 4 high energy children.
Margaret is Associate Director of Profitability and Pricing at Wayfair. She holds a PhD in Operations Management from Columbia University and spent time as a professor at Tuck School of Business at Dartmouth before moving into industry. Prior to Wayfair, she lead teams in Last Mile Delivery, HR, and Customer Behavior Analytics at Amazon.
---
Sreedhar Sistu is the Vice President of AI Offers at Schneider Electric, a leader in Energy Management, Sustainability, and Industrial Automation. He leads a team focusing on applying Artificial Intelligence to address important challenges in Energy Management and Industrial Automation domains such as Forecasting life of critical assets, improving asset performance through predictive maintenance, Optimizing operation of Microgrids, Anomaly detection for critical equipment in field. His interests include application and operationalization of AI at scale in cloud and edge environments. Prior to Schneider Electric he was the Director of Product Management at Dassault Systemes helping launch several successful SaaS applications addressing 3D Design and New product development.
Sreedhar has an undergraduate degree in Mechanical Engineering from Osmania University, a Master of Technology degree in Statistics and Operations Research from Indian Statistical Institute and MBA from Fuqua School of Business at Duke University.
---
Daisy Zhuo, PhD, is a Co-Founding Partner at Interpretable AI. During her PhD in Operations at MIT, she has developed a range of cutting-edge machine learning techniques such as Optimal Imputation and Robust Classifications, with publications in top machine learning and operations research journals. These algorithms have since become the core software modules of Interpretable AI. With expertise in mixed integer optimization and machine learning, she continues to research and develop new machine learning algorithms at Interpretable AI as well as applying them to solve real world industry problems. She has led the development of successful solutions in a wide range of industries including health care, insurance, finance, real estate, and manufacturing.
---
MIMO After Dark & The Cognex Prize
The post-Symposium MIMO After Dark cocktail hour will serve as a forum for networking and idea-sharing between business leaders, MIT faculty members, and some of the top MIT data science & engineering students.
During this time, MIT graduate students will present their research on applications of AI, ML, and advanced analytics to manufacturing and operations at the Cognex Prize Poster Competition. These posters will showcase state-of-the-art use cases for these technologies in industry, offering a unique opportunity to discover novel approaches to intelligent operations. Both audience members and a panel of industry experts will have the chance to vote on prize winners.
Sponsors

Symposium Schedule
| Start Time | End Time | Presentation Title | Speaker |
| --- | --- | --- | --- |
| 9:00 AM | 10:00 AM | Breakfast | |
| 10:00 AM | 10:10 AM | MIMO Introduction | Bruce Lawler, MIMO Managing Director |
| 10:10 AM | 10:30 AM | Industrial AI at Scale | Sreedhar Sistu, Schneider Electric, VP, AI Offers – Customer |
| 10:30 AM | 11:10 AM | Data-Efficient AI: Best Practices for Building AI Solutions When Data is Scarce or Expensive | Rama Ramakrishnan, MIT Sloan Professor of the Practice |
| 11:15 AM | 11:55 AM | Machine Intelligence for Data Centers Operations at Scale | Yanai Golany, Meta Director of Data Science |
| 12:00 PM | 1:00 PM | Lunch & Networking | |
| 1:00 PM | 1:40 PM | Transforming a Company's Technology, Operations, and Business with AI/ML… and in that particular order | Troy Lau, Draper, Division Leader – AI, Human, and Data Technologies |
| 1:45 PM | 2:25 PM | Realizing Value and Managing Risks Associated with AI Deployment | Daisy Zhuo, Interpretable AI, Co-Founder |
| 2:25 PM | 2:45 PM | Coffee Break | |
| 2:45 PM | 3:25 PM | Models & Methods in Machine Learning | Omid Nohadani, Benefits Science Technologies, Director of AI and Data Science |
| 3:30 PM | 4:10 PM | Toward Smart Production: Machine Intelligence in Business Operations | Pete Kimball, McKinsey, Operations Associate Partner |
| 4:10 PM | 4:30 PM | Coffee Break | |
| 4:30 PM | 5:25 PM | Creating a Data-Driven Culture | Fireside Chat: Margaret Pierson, Wayfair; Michael Johnson, HelloFresh |
| 5:25 PM | 8:00 PM | Hors D'oeuvres + Networking, Cognex Poster Competition | Bruce Lawler, MIMO, Managing Director |
| 8:00 PM | 8:30 PM | Cognex Poster Competition Awards | Cognex Team |
About the Organizers
The Symposium is a student-led event that provides a space where industry leaders can approach MIT and learn about the benefits AI can bring to their businesses. Individuals will have the chance to meet academics and students who are working on new AI technologies, enabling the exchange of ideas.
MIMO is a research and education program with the mission of finding the shortest path from data to impact. Its goal is to increase industrial competitiveness by accelerating the understanding and deployment of machine intelligence in manufacturing and operations.
Michaela Murr
Logistics Co-Director
Tom Stuart
Content Co-Director