This study aims to answer the question: What enables a company to successfully implement machine intelligence into their operations and how does this affect their performance? Participation in this study is free and will allow your company to accurately gauge how well you perform in specific KPIs based on your sector. Your company will receive a tailored implementation strategy playbook and access to an exclusive joint insights webinar at the conclusion of the study.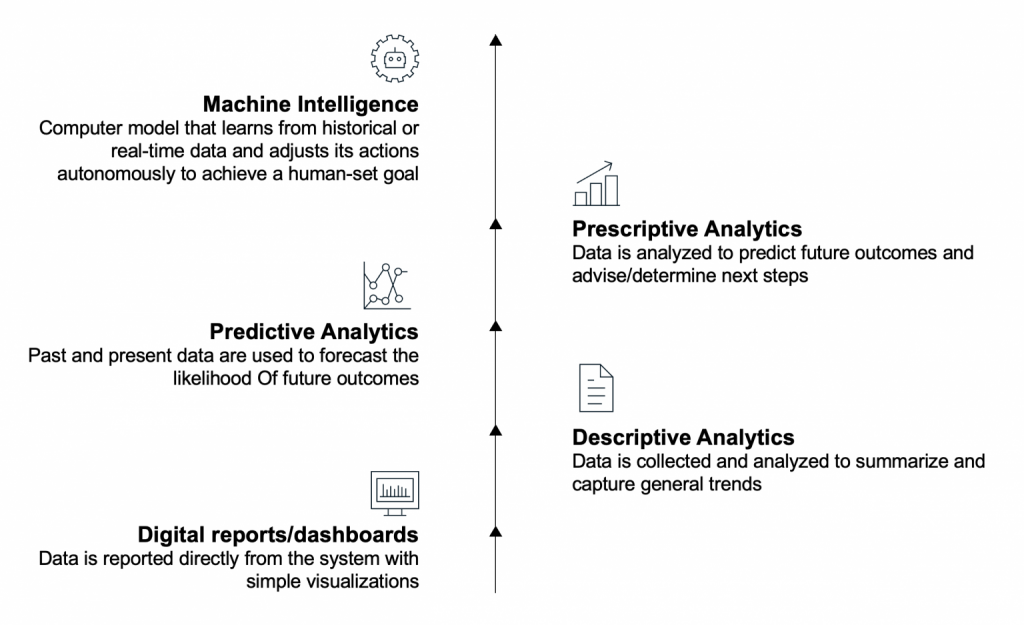 What do we mean by Machine Intelligence
From insight to autonomy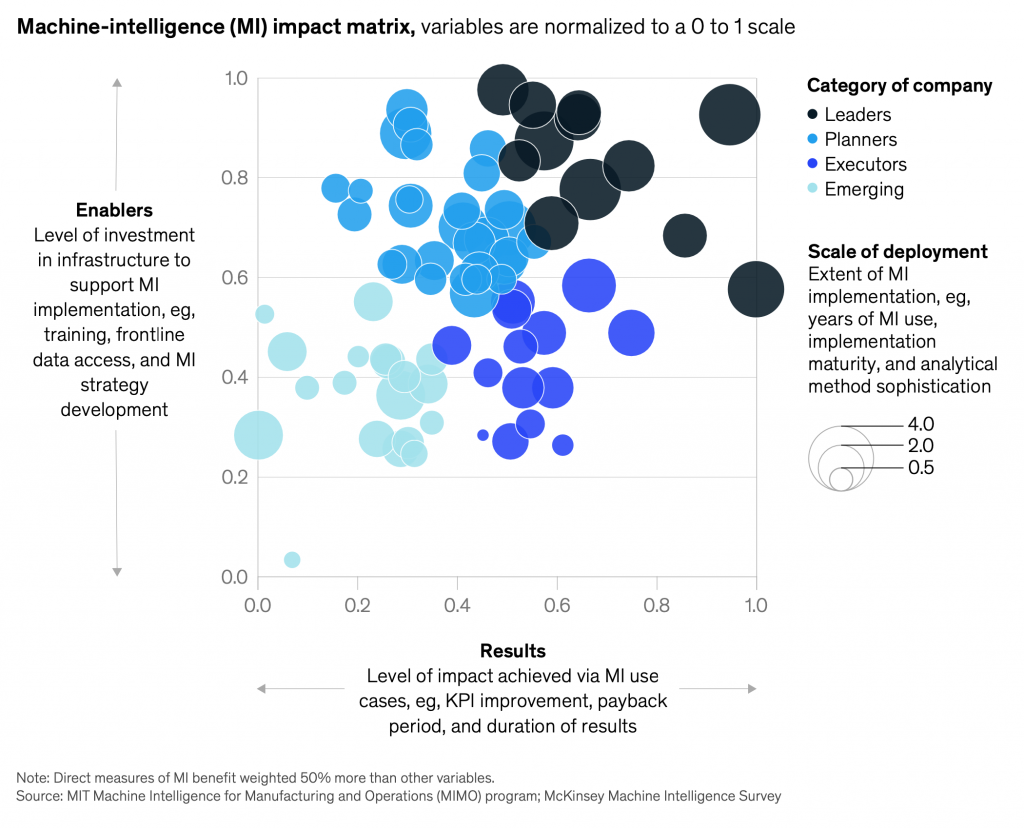 We identified four distinct groups of companies that vary in both their approach to machine intelligence and the impact of their efforts.
What Makes a Company Successful at Using AI? Companies in a wide range of industries are trying to integrate analytics and data to improve their operations, with decidedly mixed results. What are top performers doing differently — and better — than others? In general, leading companies did an honest assessment of where they were, formed a vision of where they wanted to be in three or four years, and looked for ways to rack up quick wins. More specifically, they outperformed in five areas: governance, deployment, partnerships, people, and data availability.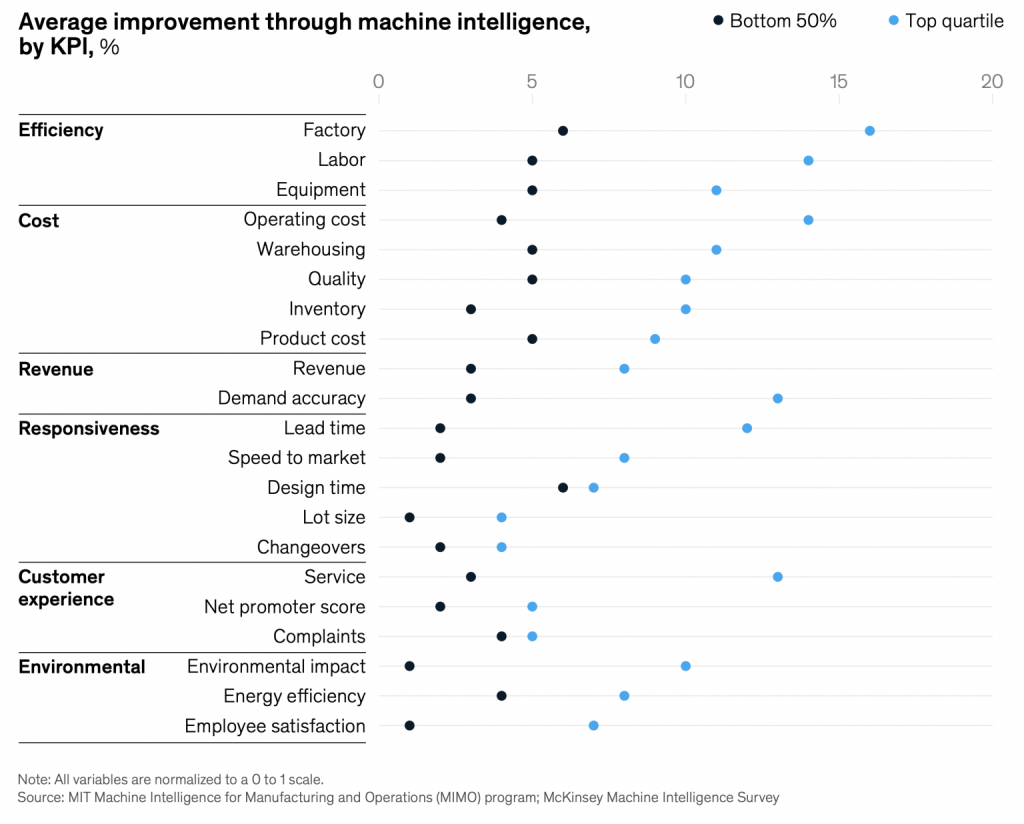 Survey participants will receive a tailored implementation playbook upon full study completion.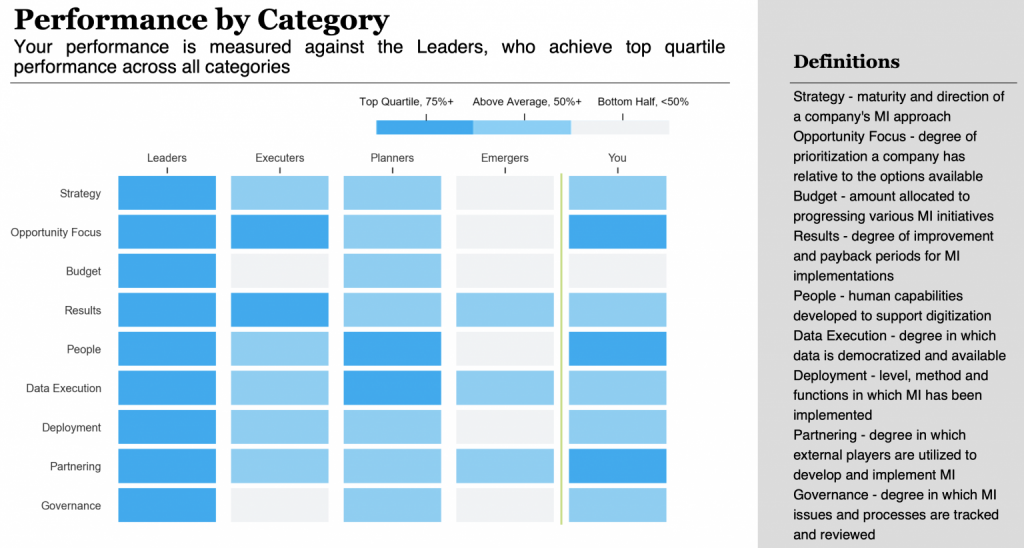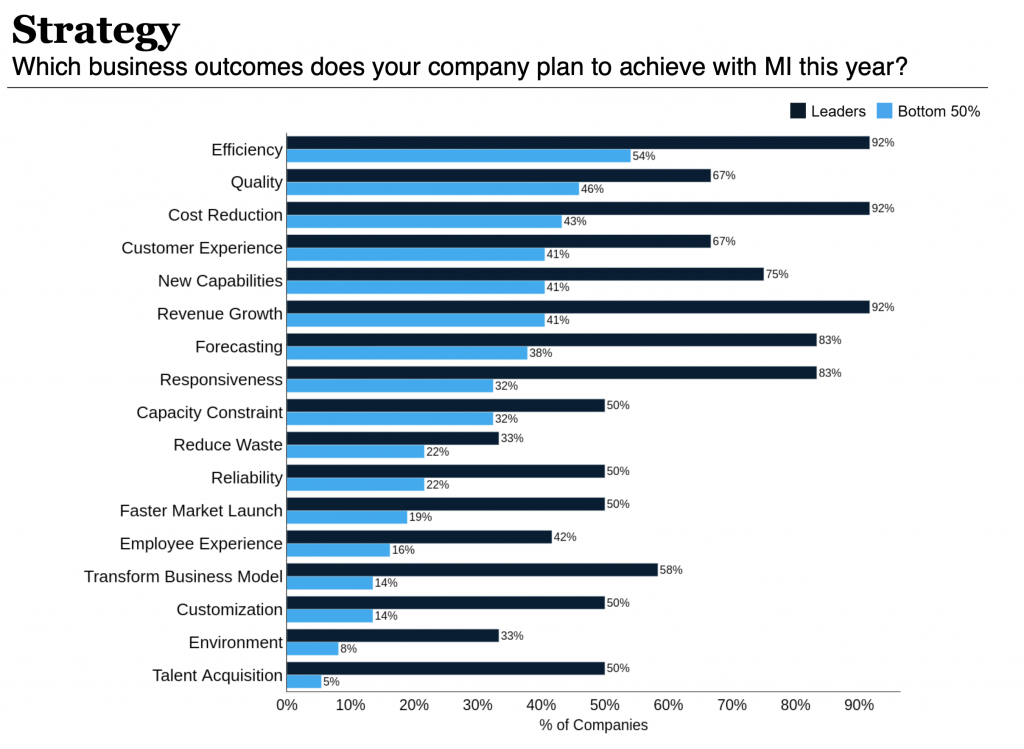 FAQ
Thank you to our partner companies who participated in the study, including Wayfair, Amgen, Analog Devices, McDonald's, Cooper Standard, Bayer and 100+ leaders across technology, manufacturing, aerospace, retail, healthcare, supply chain, automation, and logistics.